KNHS doet prijsuitreiking te paard in de ban
17 februari 2019 11:29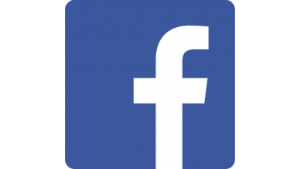 Leestijd:
5
minuten
🔴 Ermelo


Is de prijsuitreiking te paard een traditie om te koesteren? Of is het een gevaarlijke overblijfsel uit een tijd dat we het met veiligheid minder nauw namen? Hoe dan ook, de KNHS schaft de huldiging te paard af bij het komend indoor kampioenschap dressuur. Intussen is er ook een petitie waarin juist wordt opgeroepen de prijsuitreiking te handhaven.

Voor de KNHS is het wel duidelijk: de organisatie heeft het wel gehad met de risicovolle prijsuitreikingen te paard. De organisatie schrijft: ,,Tijdens alle KNHS Indoorkampioenschappen dressuur 2019 worden de kampioenen gehuldigd zonder dat het paard of de pony hierbij aanwezig is in de piste. Dit op verzoek vanaf meerdere fronten. De afgelopen jaren leverde de prijsuitreikingen meermaals stressvolle en spannende situaties op en bovendien moeten de paarden en pony's soms heel lang wachten en weer speciaal worden opgezadeld. De winnende ruiters worden uiteraard nog wel uitgebreid en feestelijk gehuldigd tijdens de prijsuitreikingen. Bij het springen volgt de prijsuitreiking wel direct na de barrage te paard."
We kennen allemaal wel die luidruchtige huldigingen, waarbij in de ereronde de controle ver te zoeken is en het allemaal maar net goed afloopt. Dat het publiek zich tegenwoordig luidruchtiger roert dan vroeger, dat zou goed kunnen. En misschien zijn onze paarden (en pony's) ook wel gevoeliger dan tien, twintig jaar geleden.
Vraag is wel: waarom de huldiging te paard wel afschaffen bij de dressuur en niet bij het springen?
Wat vind jij? Een goede stap dat de prijsuitreiking te paard z'n langste tijd heeft gehad? Of juist vasthouden aan deze traditie?
Inmiddels is er een petitie online gezet met de oproep de huldiging te paard te handhaven. Je kunt hem hier tekenen.
🐴 Paardensportnoord