Uitbraak rhinopneumonie voor negen paarden fataal
7 maart 2021 19:28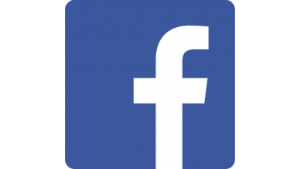 Leestijd:
< 1
minuut
📌 Valencia
📝 paardensportnoord | KNHS
Negen paarden zijn tot nu toe overleden als gevolg van de uitbraak van rhinopneumonie in Spanje. Volgens de FEI gaat het om dieren die afkomstig zijn uit Duitsland, Spanje, België, Frankrijk en Zweden.
Het paardenvirus EHV1 dook op bij een concours hippique in Valencia. Aangezien de daar aanwezige paarden zich vervolgens over Europa verspreidden, kondigde de FEI een verbod op wedstrijden aan tot eind maart. In Valencia staan momenteel 12 Nederlandse paarden in quarantaine.
Reizen met besmette paarden is af te raden, maar het gebeurt wel. Gezien het feit dat het niet of heel moeilijk is om betrouwbare overnachtingsadressen te vinden, kunnen de verplichte reis- en rusttijden helaas vaak niet gevolgd worden, zo meldt de KNHS. Dit betekent dat er vrachtwagens met mogelijk besmette paarden in Nederland zullen arriveren die eigenlijk veel te lang gereisd hebben.
Protocol
Prof. dr. Marianne Sloet heeft op verzoek van de KNHS een advies/protocol opgesteld voor paarden die uit Valencia, de Sunshine Tour of elders op weg zijn of gaan naar Nederland. Na aankomst moeten deze paarden in isolatie blijven, apart verzorgd worden en door een dierenarts onderzocht worden.
Volgens de FEI is er naast de overleden paarden nog sprake van een groot aantal "ernstige gevallen". De besmetting werd afgelopen week ook in Doha geconstateerd bij paarden van de Duitser Sven Schlüsselburg. Die dieren, die tot 12 februari in Valencia verbleven, vertonen inmiddels geen symptomen meer, zo meldde de Duitse paardensportbond.