📌 Harich
📝 stegen.net
📸 Arjen Schilperoord
Amazone Hilde Veenstra wist haar stempel te drukken op het Fries kampioenschap springen. Ze werd met Gideon Dls (v. Corland) Fries kampioen in het 1.40. Ook stuurde ze Charly Blue naar de vierde plaats in het 1.20. Amber Zwarteveen werd hier kampioen met Jaraya.
Hilde Veenstra hoefde in het 1.40 geen barrage te rijden om de Friese titel te bemachtigen. De amazone uit Drachtstercompagnie wist als enige van de tien aanvankelijk gestarte combinaties foutloos te blijven. Veenstra pakte de titel met haar schimmel Gideon Dls (v. Corland).
Folkert Kelderman eindigde met een springfout als tweede met Jalverna. Met eveneens vier strafpunten, maar een langzamere tijd, pakte Hylke de Jong met Osseweide's Jadira DJSP de derde plaats.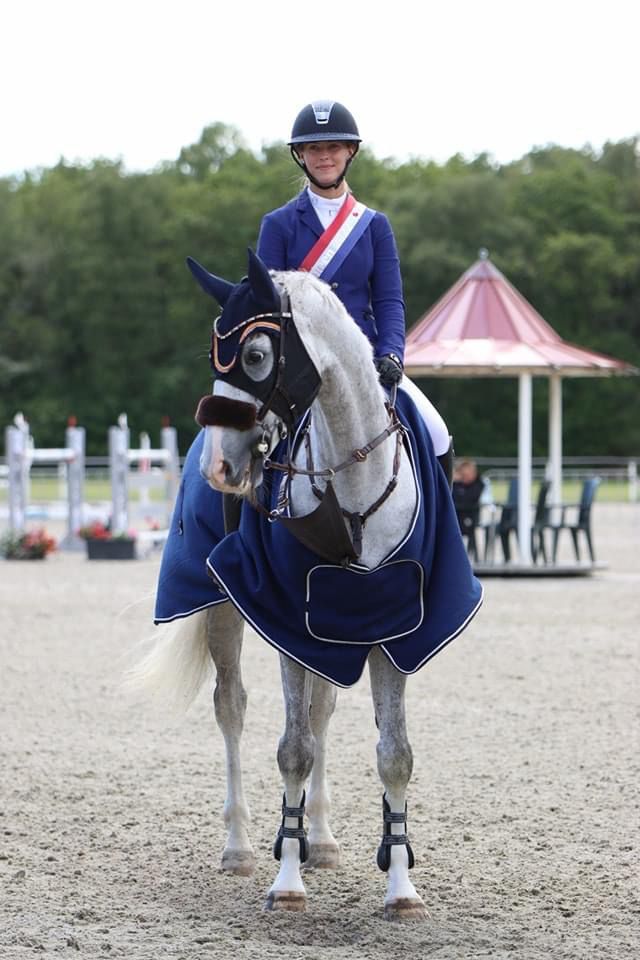 Age Flapper domineerde in het 1.35, hij pakte niet alleen de titel met Jardorette J (v. Harley VDL), maar eigende zich ook de tweede plaats toe met Kyra. In het 1.30 was de Friese titel voor Nella Bijlsma met Karfield (v. Arezzo VDL).
Amber Zwarteveen stak er in het 1.20 met kop en schouders bovenuit. Haar snelle barragerit met Jaraya dwong respect af. Sonja van der Berg werd tweede met Kid of Special.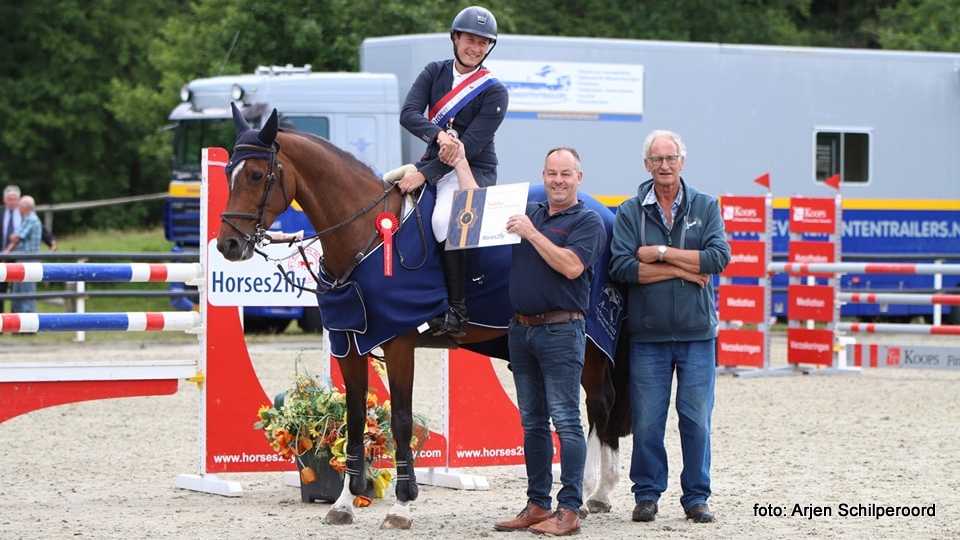 Het had niet veel gescheeld of Hilde Veenstra had ook deze wedstrijd gewonnen. Ze reed met Charly Blue nog een fractie sneller dan Zwarteveen, maar kreeg een fout en werd vierde. Veenstra wist zich hierdoor wel met twee paarden te kwalificeren voor de Hippiade.